About me
I am an Australian writer living in France. I take a lot of inspiration from Melbourne, where I spent 12 years, as well as from country Victoria where I grew up.
I've always been a storyteller of some sort. I started out in theatre as a kid, (my greatest role was a weasel in Wind in the Willows). Now I write about ghosts, creepy sisters, what happens 'out there,' what we won't talk about, and bad love with some good kissing.
My stories are about the darker side of life that exists on the edge of reality and sometimes outside of it. I have collected books like these that I love on Nyctophilia, my little night garden of dark and creepy books. Maybe you'll find something you'll like too.
In 2017, I was a PitchWars 'mentee' and participated in their online mentoring program. I found my agent, Hillary Jacobson at ICM Partners, through this program.
I was also a mentor for Author Mentor Match. It was incredibly rewarding and I got to read so much new and challenging work!
Finally, I'm an Aurealis magazine slush pile reader, and was a judge for the 2016 and 2017 Aurealis Award for best illustrated book or graphic novel.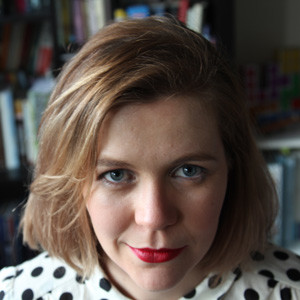 Master of Creative Writing, Publishing and Editing
The University of Melbourne, 2014–2015
I graduated with First Class Honours. My thesis was on sisterhood in gothic fiction.
Bachelor of Psychology
Swinburne University, 2011–2013
I went on exchange to Aalborg University in Denmark, where I studied Metafiction and Twentieth-Century Literature.